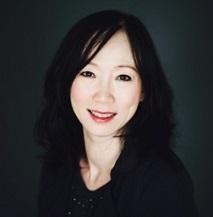 Katrina Stone
Broker Of Record
Certified Luxury Home Marketing Specialist

Katrina relocated to Peterborough area in 2007 and has been living on lakefront since then. In her spirit of adventure, she has traveled all over the world, but she fell in love with the beautiful nature, the life style and the nice people here. She appreciates the privilege of enjoy the beautiful Nature and the abundance resources by not taking it for granted and decided to share it with the world through her Real Estate business.
With 20+ years of experience in personal and institutional investment sectors accrued through progressive professional and entrepreneurial roles on the international stage. Visionary, charismatic and creative, Katrina offers a solid track record as an ingenious and resourceful business leader with a demonstrable talent for identifying, securing, and capitalizing on lucrative opportunities, while providing tailor-structured solutions that responsively address clients' needs and financial objectives to individual and institutional clients. Brave and determined, Katrina brings an exceptional career history in driving exponential business growth fueled by long-term, trust-based client relationships. Strive in highest standard of Work Ethic and Integrity, she is taking her Real Estate career to the next level.
Her services mainly focus on –
Residential Property:
Residential Property
Waterfront Property
Green Property
Farm
Commercial Property:
Retail
Rental Property
B&B and Hotels
Cultural and Educational Business
There are many skills that go into being a top-level real estate professional: integrity, in-depth community and market knowledge, savvy marketing skills, effective negotiating expertise, and a high quality professional network. Katrina Stone brings these qualities to her clients and more:
Katrina is the founder and CEO of Lakeridge Property International Brokerage.

She is fluent in several languages: English, 中文, Taiwanese. This gives her a competitve advantage by bringing wealthy international buyers to the luxury waterfront and investment farmland markets.

Prior to entering into her real estate career, Katrina had created Aegis Financial Services, an investment consulting and brokerage firm operating within the Asian market. She cultivated an impressive track record in sourcing and securing high-reward institutional investment opportunities with an emphasis on property investment. She grew the company from the ground up to eventually employ 25 agents.

Katrina promotes eco and green business and supports sustainable living for a better world filled with joy and prosperity.