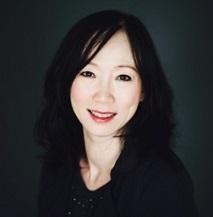 Katrina Stone
Broker Of Record


An experienced, creative professional with a proven record of success
She was trained and successfully earned the CLHMS designation
           "Certified Luxury Home Marketing Specialist"

Prior to entering into Real Estate career, Katrina was the founder and director of Aegis Financial Services, operating within the Asian market since the year 2000. She cultivated an impressive track record in sourcing and securing high-reward institutional investment opportunities, and facilitating portfolio growth. Property investment has been one of the major investment vehicles that she often suggests to her clients. Katrina Stone loves the quality lifestyle in the Peterborough area with beautiful lakes and rolling hills around and she wants the world to know. She launched her own Real Estate brokerage company, Lakeridge Property International, offering full real estate service and passionately introduce the quality lifestyle and this beautiful cottage country to the world.  
Armed with work ethic, Katrina strives to help her clients maintaining the quality of lifestyle along the different stages of their lives. She finds and negotiates to secure property and business investment opportunities for her clients.  Sourcing HNW investors from a global network of contacts while facilitating portfolio growth for local individuals and business clientele. She also engages in promoting eco and green business and supports Sustainable Living for a better world where is full of joy and prosperity.
She mainly focuses on the following fields:
                                                   Relocation – Growing Assets
                                             Luxury Homes – Waterfront properties
                                Residential Properties – Multi-family properties    
                                                           Farms – Commercial properties
                                              Property development projects