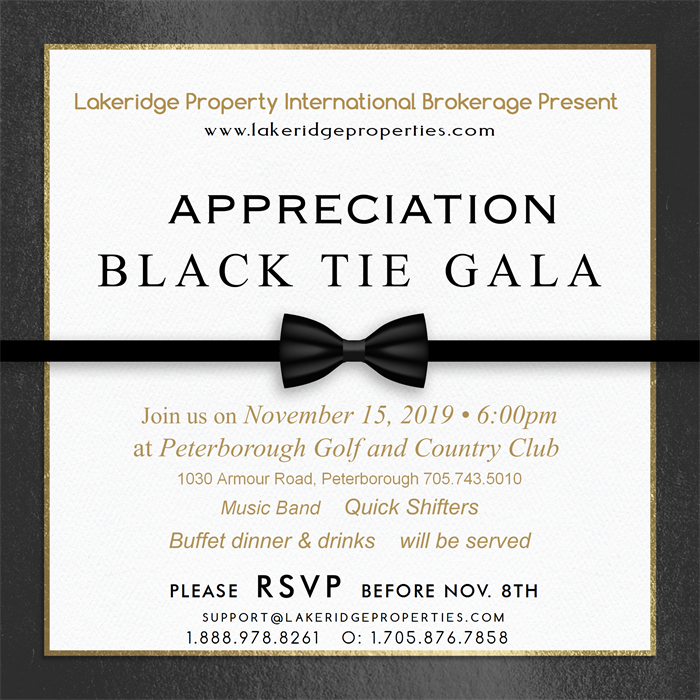 LPIB Annual Appreciation GALA
LPIB Annual Appreciation GALA on Nov. 15th at Peterborough Golf and Country Club
It has been a year since we launched Lakeridge Property International Brokerage in September 2018. As a boutique real estate brokerage, our business is growing and so is our team! We have built our foundation in real estate and we want to celebrate the steps and progress we have made this year by appreciating those who have made it possible.
Thanks to my team, we are fresh and flexible, always looking for creative and effective ways to offer the highest level of excellence!  We are eager to learn, willing to try new ideas, and we strive to provide the best level of customer service to our clients. 
In this season of Thanksgiving I want to express my appreciation to you for your business, your friendship and your support. I'd like to welcome you to our Lakeridge Community.   
Please join us at our Lakeridge Appreciation Gala on Nov. 15th.

Let's get together and celebrate!