Whether you're moving for a job or a change of circumstances, relocating isn't just about the house: it's a life change.
Moving to a new home, in a new city, is a major undertaking. It's not just about picking the right property to move into. Depending on your age and stage of life, there are many other considerations, not the least of which is the move itself. Such as?
Well, to name a few:
Schools
Leisure activities
Health care
Available services
Accessibility / public transportation
Employment options for your spouse, if that's a factor
Particularly if you're moving to a location that you aren't very familiar with, it's important to have someone to guide you on the journey who knows the area inside and out. Then you need someone to help you with the actual move that will make the transition as peril free as possible.
Do the math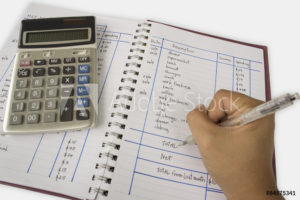 Before you decide to relocate – for a new job, in a different city, for example – crunch the numbers. You don't want to end up disappointed in three months, realizing that your new city is far more expensive than you thought. While moving costs, when moving for work, are deductible, you will still need to keep a record of these expenses. Like what?
General cost of living in the new area (property taxes, utilities, food and other necessities);
Closing costs on home purchase, including realtor fees, legal fees and land transfer taxes (if applicable);
Cost of either porting or breaking a mortgage or lease at your current residence;
Packing your home (either yourself, or having a service in to manage it);
Hiring movers – long distance moves are particularly costly, so consider that carefully if your new job isn't helping you to pay for the move;
The travel costs for you and your family;
Charges for closing accounts (utilities, phone, etc…) and charges for opening new ones;
Repairs or upgrades that would be needed immediately on the new property.
Interview LOCAL real estate agents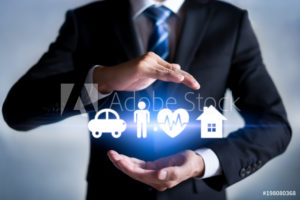 Unless you're moving within the same city, you are best to look to local resources when choosing a realtor. They have the inside scoop on everything from school districts, land and water issues to upcoming community or infrastructure changes that might impact you, as well as having a solid understanding of what services are available in the area.
The key is to be comfortable with the agent you work with. Relocating, particularly if there is a time pressure related to starting a new position, means that you need to be able to narrow down your needs (versus wants) and visit the properties that really meet those needs and your budget.
Interview several agents – by phone or video conference if you aren't close enough to go to the area for this part of the process – and make sure that you're comfortable with the one you finally choose. A good option is to talk to an agent in your current location, if you have a connection to one, and see if they can refer you to a colleague whom they like and trust in your destination city. The goal is to work with someone who understands what you're after and asks the right questions to get to that understanding.
Relocating from a distance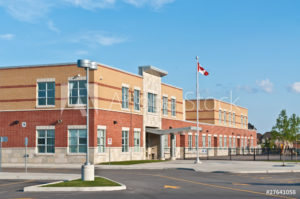 Buying property from a distance can be difficult. You can't run to viewings in another province at the drop of a hat! This is where trusting your agent really matters. You can view homes via video conferencing tools like Skype or FaceTime. There's always a risk with working this way, but if you also employ a solid local home inspector to get the details on the property, you can actually manage this transition with few issues, even from hundreds of kilometers away.
The key is to narrow your geographic target area based on your highest priorities. For example, if you've determined that waterfront is your goal, you can eliminate all the properties in town. If a certain school for your kids is your priority, the catchment area will determine your search area.
There is a lot of research you can do including relative distances to amenities, available resources that you want to have access to (health care, public services like libraries) and the quality of the local schools. Thanks to the internet, none of this information is out of reach!
While some who relocate will choose to rent on arrival in a new city and take their time finding a new home, the need to get children settled into a new school, or an aging parent settled into a new space, might mean that you won't want to have to move twice!
Stay organized for the physical move
If you have a list, with due dates, tasks for moving out and moving in, you can minimize the possibility of a surprise. This way, you won't forget to set up an account with the utilities company or internet service, for example.
Here are a few other essential tips for moving smoothly:
Declutter and get rid of things you don't need / want anymore. Watch Marie Kondo on Netflix and decide what, among your possessions, spark joy. If they don't, they're gone! Less to pack and pay to have moved!
Start packing as early as you can – it will always take longer than you think.
Label boxes well for contents as well as which room they're to go into at the new house. It will help your movers go faster when they're unloading.
Book your utilities to start on the move day, but any installations should wait a day. It's too hectic to have that happening all at once (unless you're like me and can't live without internet!)
I have so many other tips for moving but I'll keep those for another post! In the end, the key to a smooth transition is preparedness. If you plan and prepare as much as you can, you'll avoid unexpected issues cropping up. Lists are your friend: use them wisely!
If  you are moving to the Peterborough and Kawarthas – or considering it – and want to know more about this growing and vibrant home and cottage area, contact us for a free consultation.